Web Design / Development / SEO / Marketing / Analytics / Maintenance
From top to bottom, I can build you a responsive website that can help your business dominate your industry.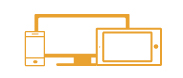 BUILD YOUR DREAM WEBSITE
Search Engine Optimization (SEO) is an important process that can help your site to rank near the top of Google and other popular search engines!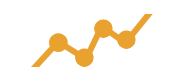 GET A FREE SEO EVALUATION
I am happy to handle your day-to-day website maintenance items, so you can keep grinding to help expand your business.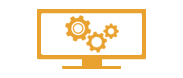 LET ME DO THE DIRTY WORK
WHAT I DO
While offering affordable Round Rock and Austin web design, I provide an entire line of services and ensure your satisfaction is 100% on each and every project I undertake. These web services include:
SO WHO AM I?

My name is Brandon Keily, and as a Round Rock web designer, I work with clients from all over in need of exceptional results. I live in Round Rock, Texas, offering my knowledge and experience in designing and building websites to multiple industries. I constantly strive to create the next big thing.

Since 2002, I have been providing clients with phenomenal web design, helping to take their online businesses to levels they never dreamed possible. You may be a new business in need of a website, or you may have a website that needs to be re-designed. If you're in the market for unparalleled web design, count on me to offer that personal attention that gets you the results you desire. I treat your business as if it were my own, because without satisfied clients I would be out of a job!
WHY YOU NEED ME?

In order to compete in your industry, it is essential that you have a website and online presence. A well-designed website allows you to increase visibility, to put your services and products in front of your target audience. As a Round Rock web designer , I know that a memorable, distinct brand and identity are crucial to your success. An outdated website can present your business in an unfavorable light, making your organization look less professional and sophisticated than you would like.

Whether you do not currently have a website or have one that needs to be re-designed, I can help. I provide clients with dynamic, appealing web design that is user-friendly and captures the attention of your potential client from those first crucial seconds. The look and feel of your website is essential; together we will keep your visitors coming back for more!
STILL NOT CONVINCED?

"Brandon is a true leader in his field. Brandon has built a creative and user friendly website for us at the Austin Baptist Chapel's Soup Kitchen, located in downtown Austin, Texas. Brandon patiently met with the Director and myself, listening to our needs, wants, and desires. He took our vision to feed people in the Name of Jesus Christ and made an e-presence for us on the net. Our ministry is funded 100% by donations. We even received a new walk in freezer that was sorely needed by an anonymous donor who found us on-line. Brandon even set up our Pay-Pal account for us, which helped streamline donation receipts and accounting...The decision to use Brandon to build it for us was monumental as he worked tirelessly to bring our vision on-line. If you need website design or SEO then I definitely recommend Brandon!"
"When I started my company, my first step was to create a website. Having no experience myself, I had to find someone capable of the task. A friend recommended Brandon Keily of bkeily.com. I was pleased by my decision to go with this developer after our very first meeting.

Brandon is extremely creative and informative. He really knows his stuff and keeps his clients in the loop throughout the entire process. My website was by no means an easy build, but he designed it exactly how I wanted and was very prompt.

Since then, I have decided to update my site as my company is going in a new direction. Again, I contacted Brandon and he exceeded my expectations for the second time. He is fast, skilled and very friendly. I look forward to working with Brandon again!"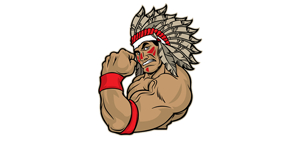 "When deciding to create an interactive, informative sports website, I had no idea where to begin. I found Brandon Keily online and thought I'd give it a shot and see what he had to offer. To my surprise, he listened to what I wanted and then came up with a site design better than anything I had even imagined. His creativity and vision definitely surpassed mine!

Brandon worked with me every step of the way making sure that what he was creating was inline with what I wanted. His work was quick and innovative. I am very proud of the website he created for me and would definitely call him again for additional work. He is a class act all the way around."